Our store in Bangor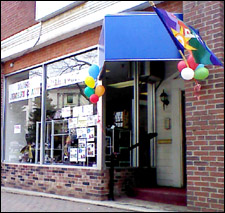 You will find our jewelry in our gallery Maine Jewelry & Art in Bangor. The gallery is locate at 100 Harlow Street, - just across from City Hall and the library.
Visit the gallery web site
and see what we can offer.
---

Stained Glass
We make our own Stained glass designs, and we recreate panels from old, forgotten Victorian patterns.